The Government of Alderney introduced legislation to allow electronic betting on the island and appointed the Alderney Gambling Control Commission. Founded in May 2000, the Alderney Gambling Control Commission, an independent and non-political body whose members are nationally recognised experts in gambling regulation and licensing.Alderney offers online gambling ventures:Internationally recognised regulationFiscal AdvantagesFirst World Telecommunications InfrastructureThe Alderney Gambling Control CommissionThe Alderney Gambling Control Commission (AGCC) was established in May 2000. The Commission, consisting of the Chairman and three members, is independent and non political and regulates eGambling on behalf of the States of Alderney. The Commission ensures that its regulatory and supervisory approach meets the very highest of international standards.
Related Articles
Alderney eGambling returns to ICE 2020, showcasing the Alderney Gambling Control Commission (AGCC), a global leader in eGaming regulation. The AGCC has been regulating globally based and facing gaming businesses since 2000, perfecting a world-renowned framework founded on years of practical industry experience.  Under a simple and logical framework, the AGCC provides the only truly […]
After an incredibly successful 2018 which saw Alderney welcome a record number of licensees, the regulator is delighted to return to ICE 2019 in February. A global leader in eGambling regulation, the Alderney Gambling Control Commission (AGCC) has been regulating online gambling businesses since 2000 and is one of the most recognized and trusted authorities […]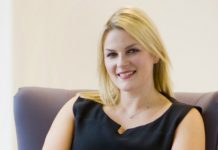 This week, AGB interviews Susan O'Leary of Alderney eGambling on licensing, and Asia's online gambling market.  What kind of trends do you foresee in Southeast Asia over the next few years? I am of the view that over the coming months and years operators both targeting Asian countries and based in them will seek to […]
  For those active in Asian markets, obtaining a licence through a regulator like the Alderney Gambling Control Commission (AGCC) provides various levels of protection from the ever-changing state of play. Asia is a continent primed and ready for regulated online gambling, but at present there are a patchwork of laws and regulations which are […]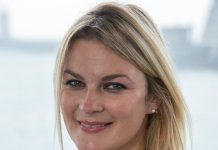 Georgia Gaming Congress 2017 has confirmed the participation of Susan O'Leary, director of eCommerce at Alderney eGambling and heads of business development of Casino Technology Stefan Enchev and Nina Alexandrova. Ms O'Leary is a gambling industry lawyer, who will be speaking about business licensing issues.      Enchev and Alexandrova be doing a presentation on a […]
A world leader in eGambling regulation, Alderney has been at the forefront of the industry since 2000, carving out a solid and innovative regulatory regime replicated the world over. Providing globally recognized and respected licensing for all types of eGambling activity, Alderney's unique regulatory framework provides unparalleled  support for the business requirements of the licensee […]
The world's largest centre for online gambling, Alderney provides an exceptional jurisdiction for online operators with its dynamic, flexible and globally recognised regulatory regime. Just a short, 40 minute flight from London, the Island's geographical position is perfect to serve businesses around the globe. Alderny will be attending the 2016 iGaming Asia Congress and as […]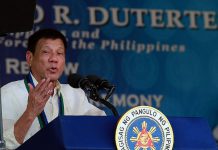 Online gambling operators in the Philippines are facing a lack of clarity and regulatory confusion amid President Rodrigo Duterte's clampdown on unlicensed sites. Since coming to power in June last year, Duterte has caused no end of confusion for online gambling operators plying their trade in the country. Back in December, he announced plans to pull down the shutters on iGaming sites, claiming they had no positive impact on the economy.