Alibaba Group's mission is to make it easy to do business anywhere. The company aims to build the future infrastructure of commerce. It envisions that its customers will meet, work and live at Alibaba, and that it will be a company that lasts at least 102 years.
Related Articles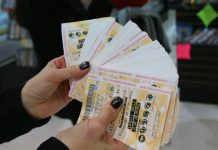 AGTech Holdings posted a loss for the first half of 2019 and said revenue declined by 22.7 percent due to lower lottery hardware sales.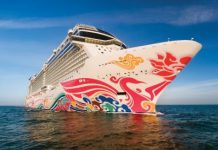 Norwegian Cruise Line Holdings Ltd. today announced the launch of a new partnership with online and mobile commerce company Alibaba Group. The two companies will leverage Norwegian's expertise in providing vacation experiences and its cruise offerings along with Alibaba's unparalleled insights into the wants and needs of the Chinese consumer to deliver the cruise industry's […]

Chinese digital sports data company LeidaSports has announced that it has secured a US$1.5 million investment from Chinese e-commerce giant Alibaba Group and Handnice Capital. LeidaSports, which provides a host of sports data information and betting services, will also merge with leading Chinese sports application Sports Craze, which has an active user base of more […]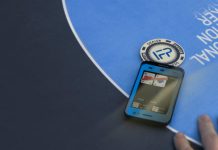 Alibaba Sports has signed a partnership with Oceans Sports and Entertainment to offer "Match Poker", a non-gambling form of poker to Chinese poker players, local media reports. Ocean Sports and Entertainment, a China-based sports marketing agency, with ties to the International Poker Federation (IFP) says along with Alibaba, they aim to develop 2 million Chinese […]
China's online sports-lottery operator, 500.com Ltd, reported a 44 percent drop in operating profit in the fourth quarter last year as it struggles to catch up with the pace of the market. Despite the company finishing the year "on a strong note" with a 52.1 percent year-on-year quarterly increase net revenues, said CEO Man San […]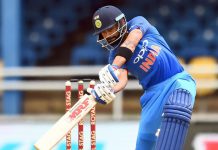 Uncertainties caused by instability in Cambodia and the Philippines has prompted operators to search for new markets, with India and Japan top of the list.
China's clampdown on online lottery sales is likely to have a significant impact on the country's booming lottery market in the short term, but shouldn't be read as a signal that Beijing is seeking to permanently shut down remote lottery distribution, experts say. E-commerce giant Alibaba on Tuesday said it was suspending sales of online lottery tickets in China, following in the footsteps of New York Stock Exchange-listed online lottery company 500.com, Tencent and others. Although estimates vary on how much of the RMB 382.4 billion ($61 billion) in 2014 sales were actually generated online, the amount is thought to have been "substantial." However, industry insiders say the existing system was badly flawed and the suspension may pave the way for a much needed overhaul. Both legal lotteries in China, the Welfare Lottery and the Sports Lottery have a national brand and national regulation, but the day-to-day operations are organized at the provincial level. The province is also responsible for generating sales.