The AIGF – All India Gaming Federation, is a not-for-profit entity. The AIGF as an apex body will focus on policy advocacy, research and forum for discussion amongst various stakeholders associated with the Gaming industry. It's Founding members include Essel Group, Sugal & Damani and Deltin Group. Led by Mr. Roland Landers, CEO (AIGF), the AIGF will function with an Executive Committee, Sub-Committees and an Advisory Panel.
Related Articles
Betfair has stopped accepting players from India effective 28th January, 2019, G.Laws reports.
All India Gaming Federation (AIGF), the apex Industry body for policy advocacy & regulation in gaming, is all set to launch the 'Pro Series' on Sept 4, 2018. The 'Pro series' will comprise of events, roundtables & other initiatives aimed to create awareness about Skill Gaming in India. The Skill Gaming industry which comprises mainly […]
The All India Gaming Federation (AIGF) is moving to regulate India's skill gaming industry through the release of a Skill Games Charter. According to a press release from AIGF, the charter is crafted by experts and relevant stakeholders from the Gaming and Legal industry, aimed at protecting player interest and bring about transparency and integrity […]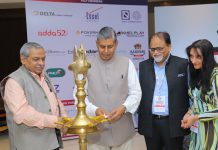 The All India Gaming Federation held its second India Gaming Conclave in Delhi on Tuesday, setting out a charter to establish standards for skill-based gaming in the country.
While the legality of sports betting in India remains a question of debate, betting on online fantasy sports (OFS) has been the biggest growth area of the country's online skill-based gaming industry.
The fate of Goa's floating casinos is still unclear as a deadline for their removal from the Mandovi River looms, with industry experts urging the government to proceed with caution when it comes to moving them to land.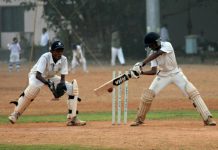 A private member's bill recently introduced in parliament is expected to give fresh impetus to the debate on legalizing online gaming and sports betting in India, potentially unlocking one of the world's largest sports betting markets. The bill was introduced by politician Shashi Tharoor, who belongs to the main Indian National Congress opposition party. According […]