The Aristo International Hotel, a successful boutique casino in northern Vietnam, located on the border with Yunnan Province, China. Established in 2002, the property has recently been expanded to a brand new five star resort complex with 400 hotel rooms. The hotel casino is owned by Donaco International, a pioneer casino operator in Vietnam, which owns a 95 percent interest in the business, in a joint venture with the Government of Vietnam.
Related Articles
Australia-listed Donaco International has warned that the closure of its casinos in Vietnam and Cambodia will have a "material impact" on its business.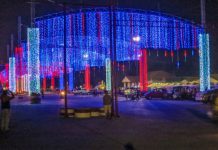 Headaches caused by a former Thai junket impacted the earnings of Australia-listed Donaco International in the first half of the 2018 fiscal year. As detailed in a previous announcement from the company, the group's results were hit last year by an impairment charge of $143 million at Star Vegas, due to a former junket vendor […]
Australia-listed Donaco International reported a 60.6 percent decline in net profit in FY17 compared to the prior-year, due to a number of non-recurring items. Net-profit-after-tax for the year fell to A$31 million (US$24.7 million) in FY17, down from A$78.7 million in FY16. Donaco said that the fiscal year saw merger and acquisition costs, working capital […]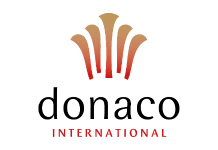 Australia-listed Donaco International posted a higher profit in the first half of FY17, up 5 percent to A$14.8 million (US$11.4 million), according to a filing to the ASX on Thursday. Group revenue was A$59 million, down from A$68.9 million in the prior year period. The company said its overall performance was consistent with its trading […]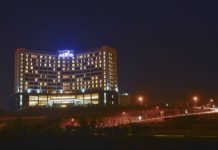 Donaco International says it will be focusing on further reducing debt, consider "additional capital management initiatives" and further opportunities to grow its business over the next year, according to chairman Stuart McGregor at an AGM on Thursday. "We will be focused over the next 12 to 18 months on ensuring that our debt is paid […]
Asian casino operator Donaco International Limited reported net profit of A$77.2 million ($58.2 million) in the fiscal year ended June 30, driven by strong operational results from Star Vegas and Aristo. The casino operator reported a loss of A$5.2 million in the fiscal year 2015. The year past was also the first full year to […]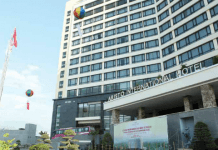 Australia-listed Donaco International Ltd says its "normalized" EBITDA is on track to hit A$90-95 million (US$65-69 million), whilst actual EBITDA has been hit with a lower than normal win rate.  "It's definitely not a downgrade," said executive director Ben Reichel. However, the casino operator said that its actual EBITDA was about US$7.3 million below the […]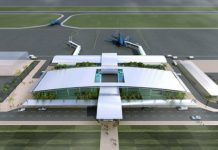 Australia-listed Donaco International Ltd has expressed interest in joining the development of the Lao Cai airport, in the northern mountainous province of Lao Cai, in Vietnam, local media reports. Donaco managing director, Joey Lim reportedly made the comment at the Lao Cai Investment and Tourism Development 2016 conference, held over the weekend. The airport is […]
Australia-listed Donaco International Ltd. has announced the appointment of Att Asavanund as deputy chief executive officer, according to a filing to the Australian Stock Exchange. Reporting to Donaco's managing director and chief executive officer Joey Lim, Asavanund will be focused on improving the performance of the company's operating business, the Star Vegas Resort and Club, […]
Australian-listed Donaco International reported a 230 percent increase in net profit after tax at A$13.4 million (US$9.6 million) for the half year ended Dec. 31, 2015, compared to A$4.1 million for the same period in 2014. Operating revenue went up 430 percent to A$69.8 million for the second half of the year, compared to A$13.2 […]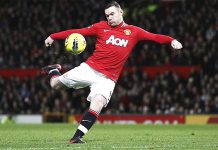 Donaco International Limited, which operates casinos in Vietnam and Cambodia, has signed an exclusive sponsorship agreement with Manchester United Football Club. The three year deal sees Donaco appointed as the exclusive casino resort partner of Manchester United in Thailand, Cambodia, Vietnam, Laos, Myanmar and South Korea. Manchester United has been described as "the most valuable […]
Located amid the misty mountains and lush greenery of Lao Cai is the site of Donaco International's Aristo property, its latest and upgraded site boasting more than 400 rooms in the border town between Vietnam and China.The towering five-star Aristo Hotel and Casino, a joint venture between Donaco and the Vietnamese government which owns 5 percent, has 428 hotel rooms and 40 gaming tables – a bold step up from the 34 rooms and eight gaming tables it had at its previous site a few minutes away at Lai Cai International. The new site also has 58 electronic gaming positions, with 34 linked jackpot slot machines and 24 electronic roulette seats. The casino's license allows up to 300 EGMs.Aristo is the only casino for about 200 km and is positioning itself to take advantage of a mini boom taking place in the city.