Website: http://www.asialivetech.com/
Asia Live Tech is the First Bitcoin iGaming Software Provider in Asia which provides cost and effective Bitcoin and other Cryptocurrencies White Label Online Casino Solution, Products Integration, an online license from a legal and licensed land-based casino in Cambodia and Call Center Offices Rental for your iGaming Operation.
Related Articles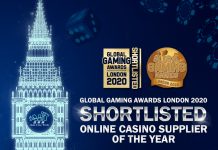 With ICE London looming around the corner,  Asia Live Tech has announced it has made it in the shortlist for the prestigious Global Gaming Awards 2020 in London under the category of Best Online Casino Supplier of the year.  The actions kicks of on the 3rd of February 2020 at the Hippodrome Casino in London. […]
Asia Live Tech has announced it has been shortlisted in 2 different categories at the Global Gaming Awards, taking place on the Monday of October 14, at the one and only Sands Expo, Las Vegas. Popularly known as the First Cryptocurrencies iGaming Software Provider in Asia, Asia Live Tech has been shortlisted in the categories […]
Asia Live Tech made its first appearance at a gaming conference in the Philippines at the ASEAN Gaming Summit in March, with the country figuring in its global expansion plans.  Asia Live Tech was also the headline sponsor of the event, given Asia Gaming Brief is ALT's official Media Partner. Overall, the show was an […]
B2B casino platform provider SoftGamings has signed an agreement with iGaming provider Asia Live Tech. Under the agreement, Asia Live Tech's Live dealer games will become available on the SoftGamings platform, which means new types of Live dealer products for SoftGamings and better outreach to CIS and European markets. Devina Martina, online marketing executive at […]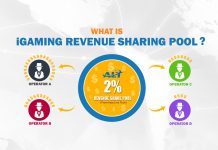 Asia Live Tech has announced a new iGaming Revenue Sharing Pool program, allowing operators to earn additional revenue when they use Asia Live Tech's iGaming Software. Under the scheme, 91 percent of an operator's revenue will be theirs to keep, however, two percent of revenue will be accumulated into a Total ALT Revenue Share Pool, […]
Casino software supplier Asia Live Tech has announced it has launched a new service for Bitcoin online casinos. Built on their White Label software solution, the Bitcoin Casino Software is a turnkey solution for iGaming operators, where all technical difficulties are handled by Asia Live Tech. This includes web design, game implementation, payment methods, hosting, […]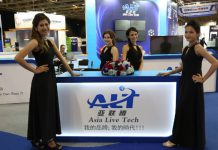 Asia Live Tech is an igaming developer and solutions provider company, which encourages its employees to reach for the stars. Focused on the Asian market, the company's products and games are a testament to their Asian touch and expertise. "We are the best gateway for people looking to get a slice of the juicy Asian […]
Asia Live Tech is an iGaming solutions provider and product developer, located in Asia and operating since 2011. Asia Live Tech will be taking their first steps in the global market in 2017, with a focus on Europe. A move based on five years of success. Starting as an iGaming operations management company, Asia Live […]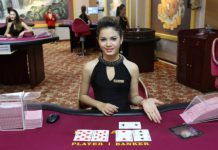 If you've paid a visit to any of the major gambling exhibitions in the past few years it's clear that live casino is viewed as the future of online gaming, supplanting software-generated games dictated by RNGs. It's the realism and transparency that appeals to players. Cambodia has wasted little time becoming a live casino hub in the Far East with increasing numbers of casinos installing cameras and the necessary tech to cater to remote gamblers – particularly in China. Business is booming and other jurisdictions, such as the Philippines are also joining the party, with predictions for further expansion.