Belle Corporation is the pioneer Philippine developer of high-end residential and leisure properties.Its developments are Tagaytay Highlands, a luxurious mountain resort community located in Tagaytay City, which extends to the Batangas and Laguna provinces; and City of Dreams Manila, an integrated resort facility built in partnership with Melco Crown (Philippines) Resorts Corporation.City of Dreams Manila is located at the PAGCOR Entertainment City in Parañaque. Belle Corporation's focus is to provide the finer things in life through upscale luxury second homes, recreation, leisure, and entertainment facilities.
Related Articles
Belle Corp., which owns half of City of Dreams Manila, said its income in the January-to-September period plunged by 96 percent to P93 million from last year's P2.56 billion, as the pandemic shuttered its facilities and halted tourist arrivals.
Belle Corp posted a 52 percent drop in first half revenue as its share of gaming revenue from City of Dreams Manila plunged 87 percent.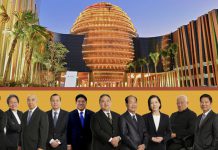 Belle Corporation President and Chief Executive Officer Manuel Gana declared at the company's first-ever virtual Annual Stockholders' Meeting that the firm had "achieved its aim" in the previous calendar year. "Over the years, Belle Corporation has remained resilient and focused on its mission of enhancing value for our investors and our stakeholders. We achieved our […]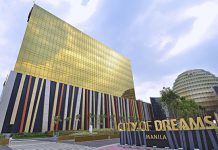 Belle Corp said its share of gaming revenue from the City of Dreams Manila dropped 39 percent in Q1 due to Covid-19 disruptions.
Philippines gaming investor Belle Corp posted a 9 percent decline in net income in 2019, reaching P2.9 billion, driven mainly by a decline in consolidated revenues.  Belle said its overall operating performance was affected by weaker results at Pacific Online Systems Corporation, which leases online betting equipment to the Philippines Charity Sweepstakes Office (PCSO) – […]
Belle Corp. said revenue and profit in the nine months to September were lower due to a decrease in revenue from a unit that leases online betting equipment.
Belle Corp said revenue fell 7 percent in the first half as gains from its share of revenue in City of Dreams Manila (CoD) failed to outweigh a decline in revenue at a unit that leases online betting equipment.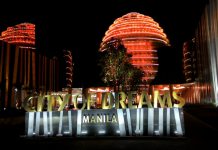 Premium Leisure Corp. has clarified that there are no definite plans for the expansion of the City of Dreams brand in the Philippines at the moment, after Chairman Willy Ocier was widely reported as talking about a potential new resort on Tuesday.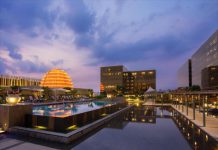 Despite gaming revenue growth at its City of Dreams Manila complex, Belle Corp registered a fall in consolidated net income for the first quarter of 2019, down 18 percent year-on-year to P700 million. The company's consolidated revenues fell 6 percent to P1.9 billion, which was mainly caused by weaker results at Pacific Online Systems Corporation […]
Belle Corp, the owner of City of Dreams Manila, says it recorded a 19 percent rise in recurring net income for the first nine-months of 2019, with growth observed from its gaming and real estate businesses. Recurring net income reached P2.9 billion for the first nine-months of 2019, while consolidated net income stood at P2.7 […]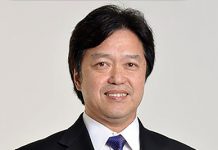 Willy Ocier, the chairman of Belle Corp says the government should wait until the full ramp up of the current four operators in Entertainment City, before assessing the market's suitability for a fifth. Ocier made the comments in a text message exchange with Business Mirror, a local media outlet. "Pagcor will still need to assess […]
Philippine-listed Belle Corp grew its net profit by 11 percent year-on-year in 18H1, reaching P1.96 million, according to its Friday results filing. Excluding capital gains from sales of non-core investments and extraordinary items, Belle's recurring net income was P2.1 billion in 18H1, representing a 26 percent year-on-year increase from 17H1. Belle said its increase in […]