The Betway Group is an online gambling company, with brands including Betway Sportsbook, Betway Casino, Betway Vegas, Betway Bingo and Betway Poker.
Related Articles
International betting integrity body ESSA has elected a GVC Holdings' Heike Mayer as chairperson, succeeding Mike O'Kane, local media reports. Mayer is currently responsible for public and regulatory affairs at GVC and also serves as vice-chair of ESSA. O'Kane has held the position as ESSA chair since 2012. "I'd like to thank Mike for all […]
The International Tennis Federation (ITF) has announced it has ended its partnership with Betway and all other gaming companies following a new policy that bars deals with gambling companies, local media reports. Betway first signed up to be an international sponsor of the Davis Cup and Fed Cup in November 2015. The three year deal, […]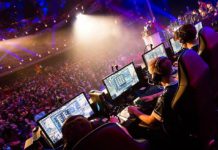 The esports Integrity Coalition (ESIC) was officially launched in London, where media and attendees were introduced to the first esports Integrity Commissioner Ian Smith. ESIC is a not for profit members' association created to provide an overarching integrity function for professional esports. In particular, in response to the rapidly increasing threat of betting fraud arising […]
Betway says Leicester's win of the U.K. Premier League, coming from a rank outsider position of 2,500/1, is likely to trigger the firm's biggest ever single market loss. "Leicester winning the Premier League is the most remarkable story in the history of the competition, if not football as a whole. This most unlikely triumph will […]
A UK parliamentary betting and gaming group have launched a new seminar series looking at the Future of Gambling. The first of the seminar series, run by Parliamentary All Party Betting & Gaming Group will be held on Tuesday April 19, on The Future of Online Gambling. The speakers will be Clive Hawkswood, CEO, Remote […]

Betway have announced the English Federation of Disability Sport (EFDS) as their official charity of the year. The partnership will kick off this weekend, when employees line up for the Silverstone Half Marathon with a fundraising goal of £25,000 (US$35,666) for the year. The funds raised from the half marathon will provide vital support to […]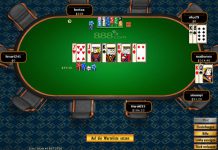 Russia's state internet monitoring agency has stepped up its efforts to ban online gambling, recently blocking popular sites 888 Poker and Ladbrokes among others. The blocking began in late September, although most of the domains were blocked over the past couple days. These include 888 Poker, Betway, Bwin.party, JackpotCity, Ladbrokes, Marathon Bet, Pinnacle Sports, Titan […]
The future of high-profile sponsorships of British football teams by largely Asian-facing sports-betting and online casino brands could be in doubt if proposals put forward by the UK's main opposition party come into force.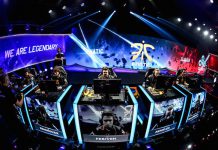 eSports, once the preserve of eager young video gamers, is crossing into the mainstream to become one of the fastest-growing sectors of the online gambling market.Boutique research house, Eilers Research, recently estimated the size of the global eSports gambling market at more than a quarter of a billion dollars this year. It expects that figure to balloon to more than $23 billion by 2020. And much of that growth is likely to be in Asia, which already leads the market in terms of players.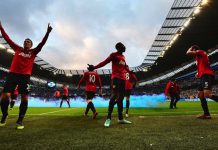 The first full season of Premier League football since the United Kingdom's point of consumption (PoC) taxation regime was introduced in November kicked off this month, and fears that PoC would drive many Asia-facing operators away from the British market appear to be unfounded.Asia-facing operators will adorn the shirts of a quarter of Premier League teams for this upcoming season. Mansion (Crystal Palace and Bournemouth), Dafabet (Sunderland), 138.com (Watford) and TLCBET (West Bromwich Albion) all have primary shirt sponsorship deals with clubs, while a further two operators, Bet365 (Stoke City) and Betway (West Ham), do business in several Asian countries. A number of other operators have secondary sponsorship deals with teams, such as Bodog's official Asian betting partnership with Arsenal.