Bodog is an entertainment brand founded in 1994 by Calvin Ayre. It is primarily associated with online gambling companies, but its brand also includes music and television productions, a mixed martial arts (MMA) league and consumer coffee sales.
Related Articles
The Bodog list of branded online casinos and sportsbooks have been pulled out of numerous Asian markets in order to respect their respective gaming regulations and to provide better protection to their players.
Bodog's Asian facing website, Bodog88.com and Bodog.eu are now offering deposits and withdrawals in Bitcoin. Bitcoin has been gaining traction amongst online companies over the last few years, which is already available through major retail brands in the world such as Expedia, PayPal and Subway. "Traditional currency transfers directly benefit the banks and credit card […]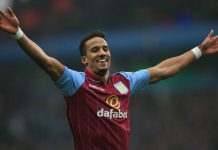 Aston Villa Football Club has announced that Bodog will join its roster of Official Partners for the 2016/17 season. Bodog, which will become the exclusive Official Asian Betting Partner, are pioneers of the online betting industry.                      "We're delighted to announce our new partnership with Bodog. As the Club looks to engage with our rapidly growing […]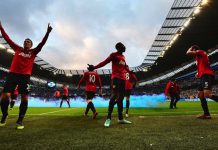 The first full season of Premier League football since the United Kingdom's point of consumption (PoC) taxation regime was introduced in November kicked off this month, and fears that PoC would drive many Asia-facing operators away from the British market appear to be unfounded.Asia-facing operators will adorn the shirts of a quarter of Premier League teams for this upcoming season. Mansion (Crystal Palace and Bournemouth), Dafabet (Sunderland), 138.com (Watford) and TLCBET (West Bromwich Albion) all have primary shirt sponsorship deals with clubs, while a further two operators, Bet365 (Stoke City) and Betway (West Ham), do business in several Asian countries. A number of other operators have secondary sponsorship deals with teams, such as Bodog's official Asian betting partnership with Arsenal.