Website: http://www.buckresearch.com/
Established in 1982, The Buckingham Research Group Incorporated is a New York-based registered broker-dealer.The firm is dedicated to providing high-quality "value-add" equity research based on thorough and unique analysis distributed exclusively to its institutional client base.
Related Articles
Macau saw its ADR grow to MOP 720 million in the last week, representing a 12.2 percent growth compared to the week before, according to Bernstein in a note on Monday. According to the brokerage, the increase in ADR is partly due to the visit by the Chinese Premier Li Keqiang in the Oct. 11-16 […]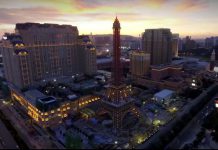 Macau's gross gaming revenue for the first 10 days of October hit MOP 9.8 billion, implying an ADR of MOP 975 million, said Bernstein in a note on Tuesday. The ADR is well above last month's ADR of MOP 613 million as expected, due to the Golden Week Holiday from October 1-7, which also showed […]
Macau gross gaming revenue for the month of September is headed for a year-on-year increase, with analysts predicting an increase between 1-5 percent. According to a note from Bernstein on Monday, GGR during the week ending Sept. 25 was weaker than anticipated. "Our channel checks indicate that Macau's GGR (gross gaming revenue) month-to-date is ~MOP […]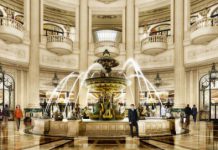 Sands China's Parisian has seen strong foot traffic since opening, according to Union Gaming in a note on Monday. The French-themed casino resort opened its doors on September 13, marketed as a high-quality but affordable offering with a focus on the mass market. "We think Parisian is the right product targeting the right market segments […]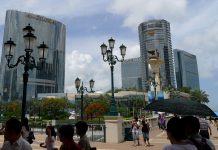 Macau's gaming stocks have rebounded to trade at two-year highs, tracking the recovery in gross gaming revenue, however analysts warn against over optimism, saying growth may be nearing its peak, at least in the short term.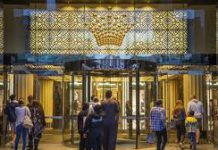 Beijing's policies are once again creating waves across the Asian gambling scene and may force a rethink of how regional operators reach mainland Chinese customers.