Website: https://www.cloudbet.com/
Cloudbet is a bitcoin­only sports betting and casino platform. Operating since 2013, it was one of the first to market and has established itself at the forefront of the bitcoin gambling industry. The Group has support and development offices around the globe.
People
Related Articles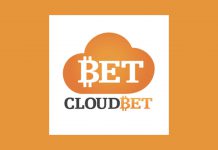 Cloudbet has announced a new partnership with Authentic Gaming, the specialist roulette provider, renowned for tables live-streamed straight from the floors of historic casinos, including Bad Homburg.
Bitcoin sportsbook and casino platform, Cloudbet has announced the launch of a fully optimized mobile version of its live casino – allowing players to play their favourite live tables anywhere, at any time.   Cloudbet is the first bitcoin casino to offer a live casino for mobile devices, giving customers access to roulette, blackjack, baccarat, […]
Cloudbet has launched their Euro 2016 bracket competition, giving users the chance to win up to 300 bitcoins – worth over US$160,000 – for correctly selecting a perfect bracket in the upcoming tournament. Entering the competition is free, said Cloudbet. From June 6, users can sign-in to their Cloudbet account, and follow the prompts to […]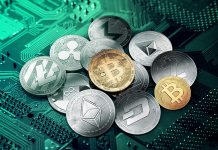 Since it was created more than a decade ago, bitcoin has found itself caught in the unenviable nexus between exciting innovation on the one hand, and controversial disruptor on the other.
Bitcoin has regularly made the headlines in recent months, its price surging towards the $5,000 mark - four to five times its value at the start of 2017 - predominantly driven by interest in Asia. It has also emerged as a viable gaming currency, with online operators discovering that users, particularly in Asia's grey markets, are keen to embrace a currency that is secure and easily deposited and withdrawn.
Cryptocurrencies such as bitcoin are providing online operators with a new route into the Asian markets that have historically proved tough to penetrate due to the lack of conventional banking options. In fact, experts say bitcoin is already making a sizeable contribution to online gaming in Asia.