Website: http://www.globalgamingnetwork.net/
Global Gaming Network, Inc. is a developer and distributor operating in the mobile and online content and distribution industries. The company has a business to business operation that licenses customized fantasy sports games to casinos, sports bars and restaurants nationwide.The company is actively pursuing additional acquisitions and affiliations in compatible fields.
Related Articles
Omni-channel gaming platform provider Mediatech Solutions has agreed a deal with Global Gaming Network to explore opportunities in the fast-emerging Cambodian market. The agreement will see Mediatech lend its omni-channel expertise to a number of projects within Cambodia's regulated gaming market. Mediatech Solutions' head of Asia-Pacific Tom Moester said: "We are delighted to have entered […]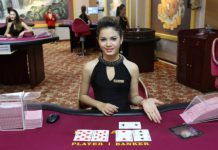 If you've paid a visit to any of the major gambling exhibitions in the past few years it's clear that live casino is viewed as the future of online gaming, supplanting software-generated games dictated by RNGs. It's the realism and transparency that appeals to players. Cambodia has wasted little time becoming a live casino hub in the Far East with increasing numbers of casinos installing cameras and the necessary tech to cater to remote gamblers – particularly in China. Business is booming and other jurisdictions, such as the Philippines are also joining the party, with predictions for further expansion.