Website: http://www.ladbrokes.com.au/
Launched in September 2013, Ladbrokes.com.au is the Australian arm of the UK gaming giant Ladbrokes plc., whose origins date back to 1886.The company employs over 15,000 people across the UK, Ireland, Belgium, Spain and Australia. They also have a physical presence in Europe, with over 2,800 retail-betting shops. Ladbrokes.com.au is one of thirteen tailored betting websites operated by the parent company. Ladrbokes plc is publically listed and trades on the London Stock Exchange.As a means of entering Australia, Ladbrokes purchased Bookmaker.com.au, a Brisbane-based bookmaker that was itself launched in February 2012. Bookmaker.com.au and Ladbrokes.com.au operate using identical markets and odds. The only differences are the template designs and sign up promotions. Both services are licensed and regulated by the Norfolk Island Gaming Authority.
People
Dean Shannon stepped down as CEO of Ladbrokes Australia in September 2016.
Paul Cherry is the CEO of Ladbrokes Australia. Cherry replaced Dean Shannon, who stepped down after serving as CEO of Ladbrokes Australia in September 2016. Paul Cherry was previously the operator's chief operating officer.
Related Articles
Australian bookmakers Ladbrokes and Neds have been fined a total of $207,500 for offering illegal gambling inducements to NSW residents, the largest ever fine of its kind.  Under the NSW Betting and Racing Act, it is an offense to publish a gambling advertisement that includes any inducement to participate or participate frequently, in any gambling […]
Australia's online bookmakers are stepping up their efforts to sway government leaders in Victoria from adopting a point of consumption tax, local media reports. While supporters of the point of consumption tax say it would "level the playing field" for gambling operators in the country, an industry group of Australian bookmakers is calling it a […]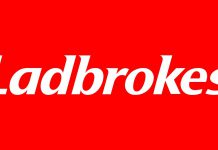 Ladbrokes Coral Plc has announced the appointment of Jason Scott as the interim chief executive of its Australian division. "Jason Scott has been an integral part of the Australian management team having helped establish the business as Bookmaker.com.au and when it was purchased by Ladbrokes in 2013. He has been trading director all that time […]
Australia's corporate bookmakers have been up in arms over the latest changes to the Interactive Gambling Act, which they claim give Tabcorp and Tatts Group free reign over in-play betting. According to a joint letter sent by Australia's bookmakers in early November, the latest IGA amendments included a measure that would effectively give the Tabcorp-Tatts […]
Ladbrokes Australia is the latest bookmaker to shift its regulatory home to the Northern Territory, local media reports. This week, the corporate bookmaker sent emails to its customers informing them that Ladbrokes.com.au would now operate under a license issued by the Northern Territory Racing Commission (NTRC). Betfair made a similar move earlier this month, after […]
Ladbrokes Australia has announced the appointment of Paul Cherry as the new chief executive officer of the wagering company. Cherry replaces Dean Shannon, who steps down after serving as CEO of Ladbrokes Australia since 2013. In its leadership announcement, Ladbrokes governance declared that Shannon would be maintained as a corporate advisor for its Australian business. […]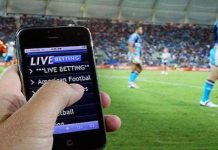 Australian operators are concerned a point of consumption tax introduced in South Australia may go national, which they say could potentially render the wagering industry unprofitable. The measure is an attempt to tax money where it is actually earned, effectively preventing online companies from enjoying tax arbitrage by basing their operations in a low tax state while offering their services across the country.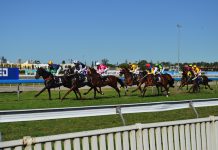 Australia's betting culture, which changed with the entry of foreign bookmakers, is gradually returning as punters fight back against practices such as cutting big bets and closing winning accounts. But lobby groups say more needs to be done. While the two biggest states have led the way with legislative changes, members of online forum Fair Wagering Australia are still leading the charge to enact change across all of Australia.