Macau Resources Group (MRG) is a British Virgin Islands registered, NASDAQ OTCBB (MRGLF:OTC) entertainment company which pursues economic interests within the leisure tourism, casino and social gaming environments. RiskWise managed the purchase of MRG from its past shareholders and coordinated all aspects of audit and ownership assignment. RiskWise has been at the forefront in expanding MRG's business through various complex commercial relationships and acquisitions. RiskWise provides on-going advisory services to MRG.
Related Articles
Riskwise Global Capital said the perceived political risk in the Philippines had deterred potential investors in a $1.4 billion project to build an integrated resort in Mactan. "As with many foreign companies who had been working feverishly to undertake projects in the Philippines during 2016, we have experienced investor backlash as a result of political […]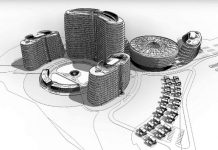 Agribusiness firm Calata Corp. says it expects to sign a MOU and lease deals with its international partners at some point this month for its P65-billion Mactan Leisure City development, local media reports. In a reply to a query from the Philippine Stock Exchange (PSE) on Monday, Calata said its partners Sino-America Gaming Investment Group […]
Agribusiness company Calata Corp. has teamed up with a US-based investment group and Macau-based gaming operator to create a real estate investment trust for a proposed P65 billion ($1.4 billion) integrated resort on Mactan Island, Cebu. Expected to open in 2020, the 14 hectare development will include three luxury hotels and an entertainment complex featuring […]
The Philippines could see the launch of two new casinos after a U.S. investment group and a Macau-based gaming operator said they are in talks with regulatory authorities in the Philippines to spend $1 billion on new resorts. Sino-American Gaming Investment Group and Macau Resources Group told Reuters they have proposed large scale resorts – […]
The dramatic slump in Asia's VIP revenue over the past two years has forced operators to trim costs and diversify income sources to plug the gap. While much of the focus has been on boosting non-gaming and tapping into the mass market, companies have also been looking at ways of unlocking shareholder value through monetizing extensive fixed assets. From real estate spinoffs, to timeshares and outright sales, many options are being considered.