The Mohegan Tribal Gaming Authority is an instrumentality of the Mohegan Tribe of Indians of Connecticut, or the Tribe, a federally-recognized Indian tribe with an approximately 507-acre reservation situated in Southeastern Connecticut, adjacent to Uncasville, Connecticut. The Authority has been granted the exclusive power to conduct and regulate gaming activities on the existing reservation of the Tribe, including the operation of Mohegan Sun, a gaming and entertainment complex that is situated on a 185-acre site on the Tribe's reservation. Through its subsidiary, Downs Racing, L.P., the Authority also owns and operates Mohegan Sun Pocono, a gaming and entertainment facility offering slot machines and harness racing situated on a 400-acre site in Plains Township, Pennsylvania, and several off-track wagering facilities located elsewhere in Pennsylvania.The Tribe's gaming operation at Mohegan Sun is one of only two legally authorized gaming operations in New England offering traditional slot machines and table games. Mohegan Sun currently operates in an approximately 3.1 million square-foot facility, which includes Casino of the Earth, Casino of the Sky, Casino of the Wind, 100,000 square feet of retail space, including The Shops at Mohegan Sun, a 10,000-seat Mohegan Sun Arena, a 350-seat Cabaret Theatre, a 300-seat Wolf Den, 100,000 square feet of meeting and convention space and the approximately 1,200-room luxury Sky Hotel Tower. Mohegan Sun Pocono offers approximately 2,500 slot machines and electronic table games, several dining options, including two fine dining restaurants, a casual dining 300-seat buffet and a quick-serve dining area, six retail outlets, three bars/lounges and a bus passenger lounge.
People
Robert J. (Bobby) Soper is the president of the Mohegan Tribal Gaming Authority.Since March 2015, Bobby has been overseeing all day-to-day operations of the MTGA. Along with overall operation and management of MTGA's portfolio of properties, Soper is responsible for evaluation and oversight for the business development of the MTGA.He launched his gaming career at the Mohegan Tribal Gaming Authority's flagship property in Connecticut back in 2001 serving as Chief Legal Officer and Senior Vice President of Administration, prior to taking the role of President & CEO of Mohegan Sun Pocono in Wilkes-Barre, Pennsylvania back in 2005. In September 2012, Soper returned to the Connecticut property to serve as President & Chief Executive Officer for Mohegan Sun.Soper was born in Atlanta, Georgia and relocated to southeastern Connecticut with his wife, Jackie, in 1997, before moving to northeast Pennsylvania in 2005. He graduated magna cum laude with a Bachelor of Business Administration in Economics from the University of Georgia, and graduated with a Juris Doctor from the University of Georgia Law with honors, also serving on the Editorial Board of the Georgia Law Review.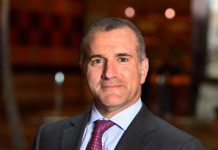 Robert Rubenstein is the senior vice president and general counsel for the Mohegan Tribal Gaming Authority.Prior to joining MTGA, he spent nine years with Las Vegas Sands Corp, most recently as Senior Vice President and General Counsel of Sands China Limited where he was responsible for managing the legal and compliance functions for this Hong Kong Stock Exchange listed company. Concurrently, Rubenstein also served as Senior Vice President and Global Deputy General Counsel for Las Vegas Sands, where he was an integral part of the executive team responsible for developments in Singapore, Macau and the U.S. He also held roles within the company including Chief Audit Executive and Interim Chief Human Resources Officer. Prior to his time with Las Vegas Sands, Rubenstein was the Associate General Counsel at Oshkosh Corporation, a Fortune 500 global automotive manufacturer, where he was responsible for transactional, merger and acquisition, governance and security matters. Rob has also written and spoken on ethics issues in the United States.In his new role as Senior Vice President and General Counsel, Rubenstein is part of the executive management team and is responsible for directing all facets of the Mohegan Tribal Gaming Authority's legal department.
Related Articles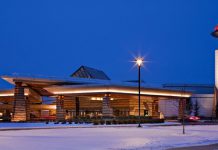 The Mohegan Sun Pocono casino is being investigated for ongoing financial irregularities, local media reports. Last year, three people including the former vice president of Mohegan Sun Pocono were charged with running a gambling scheme that scammed the casino out of more than US$400,000. The three are alleged to have defrauded the casino by using […]
Mohegan Tribal Gaming Authority has announced the resignation of its president and CEO Robert "Bobby" Soper, effective immediately, according to a press release from the company on Thursday.   It was not clear why Soper's resignation came so suddenly, but it is understood Soper resigned in order to "pursue other opportunities". In the interim, Soper […]
Mohegan Sun Tribal Gaming Authority (MTGA) says it is targeting approximately $750 million in fees for its partnership in the casino resort at Incheon, according to reports. The tribal casino operator in February, along with KCC Corp. won the bid to build the integrated resort project on Yeongjong Island. Last week, at the Bank of […]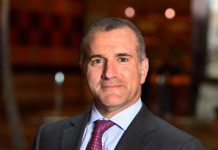 The Mohegan Tribal Gaming Authority has added Robert Rubenstein as a vice president and its general counsel, local media reports. Rubenstein was poached from his role as general counsel for Sands China Limited. "MTGA is more than excited to welcome Rob and his impressive wealth of knowledge, experience and leadership acumen to the team," an […]
U.S. tribal operator Mohegan Sun says design and permitting for its $5 billion integrated resort in South Korea is proceeding at a rapid pace, and the project is currently on schedule to break ground in 2017 and open in early 2020.