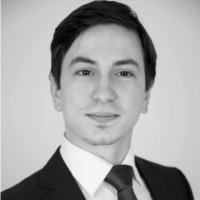 Social sports and gaming platform provider Oddslife Ltd has recently announced Alexandru Teodorescu has been appointed as its new Chief Product Officer (CPO).
Teodorescu was formerly with online betting software and platform provider EveryMatrix, holding senior management roles both strategic and commercial.
Reporting to Oddslife Founder and CEO Rasmus Sojmark, Teodorescu will responsible for leading overall product development, strategy and optimization.
Speaking on the appointment of Alexandru, Oddslife CEO Rasmus Sojmark commented: "It's a real coup appointing Alexandru to lead Oddslife product operations. His deep knowledge of betting and user engagement will immensely help product development in what will be a busy 2016 for our company. I have no doubt we will build an exceptional product together."
Alexandru Teodorescu also commented on his new appointment. "It is with great pleasure that I am joining Oddslife! To be part of its development and future success give me great enthusiasm. With its unique business proposition and a fantastic team Rasmus has put together, Oddslife will become a real game changer for sports and gaming engagement in the digital media space."