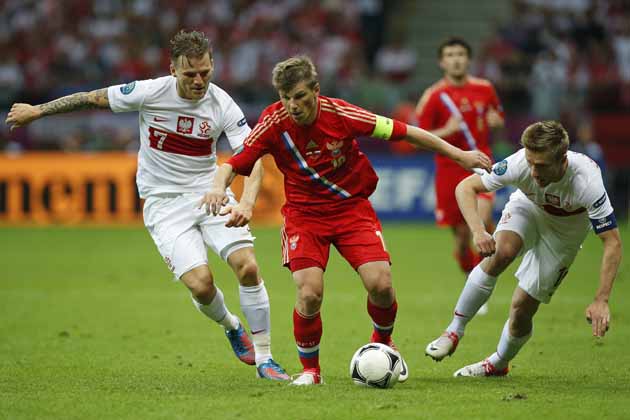 Russian President Vladimir Putin has signed into law a bill that requires bookmakers to pay 5 percent of their proceeds every quarter towards the development of sports, Russian media reports.
The document obliges bookmakers taking bets on sports events to conclude agreements on the use of logos and names of events with "professional sports entities", namely, all-Russian sports federations, professional sports leagues, organizing such event, and on the basis of agreements to deduct certain sums from the proceeds.
The overall amount of deductions should not be less than RUB 15 million (US$264,645) per quarter.
The legislation will allow bookies to advertise in sports media, match broadcasts, at stadiums and on athletes' uniforms.
Former Sports Minister, now-Deputy Prime Minister Vitaly Mutko is expected to soon hold a meeting with bookmakers to specify all the details of how the law will be executed.
In other news, bookmaking company Liga Stavok co-founder Yuri Krasovksy has been appointed chairman of the First self-regulatory organisation (SRO) of betting companies to replace Oleg Zhuravksy, who passed away two weeks ago.
It is one of two major SROs of bookmakers and totes in Russia.