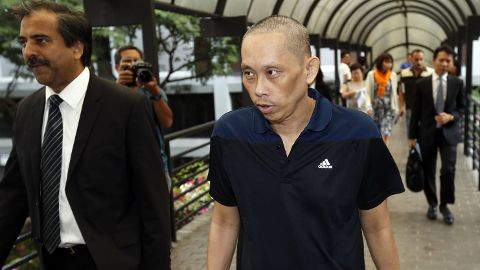 Singapore police said that 51-year-old Tan, also known as Tan Seet Eng was re-arrested on Tuesday Dec. 1, for "involvement in criminal activities." He was released from jail only a week earlier on Wednesday Nov. 25 when Singapore's high court ruled he was being held unlawfully.
Tan was jailed in 2013 after he was accused of being the mastermind behind dozens of fixed matches in Italy's top three divisions and leading a fixing ring stretching as far as South America that was allegedly in operation for more than 10 years.
He was held under a law that allows for indefinite detention without trial if it's in the interest of public safety, however the Singapore Court of Appeal ruled that public safety was not at risk and ordered Tan's release.
Hamidul Haq, one of Tan's Lawyers, told local media he was yet to learn of the specific charges relating to the new arrest.