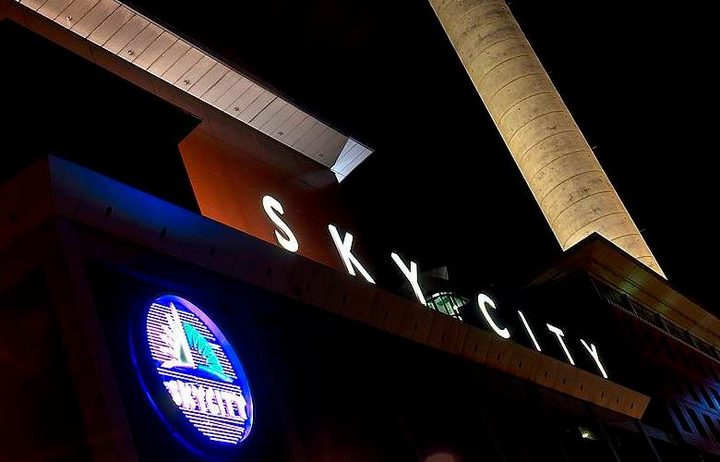 From Thursday businesses other than bars can reopen, including retail stores, malls, playgrounds, cinemas, and gyms, but with strict physical distancing and hygiene requirements. 
People will be able to socialize and travel around the country. 
In addition, all schools and early childhood centers will open next Monday, while bars will be allowed to reopen next Thursday, with gatherings limited to ten people. 
Masks on public transport will no longer be required. The new arrangements will be reviewed in two weeks.
Total cases of coronavirus now total 1,497 of which 1,386 (93 percent) have recovered. To date 21 people have died from the disease. There are 90 current cases of coronavirus with only two in hospital.
Meanwhile, SkyCity says Its Auckland and Hamilton casinos will open for premier rewards customers on Thursday and for other customers on Sunday. Its hotels will take bookings and its restaurants will open on Thursday or Friday.
SkyCity however, will keep one of its two casinos in Queenstown closed because of the drop off in tourism.
"We have a comprehensive plan in place to ensure our guests and staff feel safe – backed up by contact tracing protocols," says Chief Executive Graeme Stephens, who said that distinct zones would be created on gaming floors to limit groups to one hundred and EGMS would be moved apart to maintain social distancing. Wearing masks would be voluntary for staff and guests.
SkyCity is losing more than half a million dollars a day in staff costs alone during the shutdown, and is down $90 million a month in revenue.
Mr Stephens said there would be no international visitors for the foreseeable future, large gatherings were limited, and domestic customers likely to be more frugal, "so the economic outlook is dicey."
The company recently announced plans to let go of 700 of its staff.
A just-published survey of the hotel sector shows hoteliers cannot see a way out of their difficulties with confidence in the sector tracking lower than general business confidence.
The New Zealand Hotel Market Sentiment Survey found 40 percent of hotels nationwide were already closed, with 68 percent closed in regional areas while in the prime tourist resort of Queenstown only 11 percent of hotels were open.
Wim Ruepert of consulting firm Howarth HTL said "on average, roughly 56 percent of employees will need to be made redundant. That varies quite considerably – Queenstown will be much higher at 69 percent. I know of hotel groups where 80-85 percent of the people have been made redundant [or are in the process]."
Two-thirds of the hotels expected to make a cash loss in calendar 2020 with hopes of any recovery now dependent on getting a trans-Tasman travel bubble set up, and on a revival in domestic tourism.