Forty-eight China nationals suspected of operating online gambling from three condominium units in Kuala Lumpur were arrested on October 16.
Fincy explained its rationale for withdrawing from a project in Myanmar, saying it has zero tolerance for any form of illegal activity and has at no point had any involvement in developing online gambling applications. The company, which offers a blockchain-based payment app, wrote the rebuttal on its website in response to what it said were factual inaccuracies about its involvement in the Yatai City development.
Blockchain-based payment app, owned by BCB Blockchain. Based in Singapore, the company in October pulled out of the Yatai-City smart project in Myanmar.
iGaming affiliate Leadstar Media has expanded into the New Zealand market, with Australia soon to follow. the Stockholm-based affiliate launched MyBettingsites.com in November last year and it now incorporates seven countries.
Thailand's anti-online gambling efforts continue to show results, while Malaysia's crackdowns keep exposing crooked cops.
The Gujarat High Court has directed the state government to look into the issue of online gambling, and to clarify the law which was originally issued in 1887.
The Bodog list of branded online casinos and sportsbooks have been pulled out of numerous Asian markets in order to respect their respective gaming regulations and to provide better protection to their players.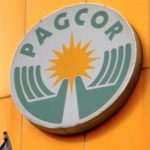 The Philippines market regulator may be considering regulation to allow local Filipinos to gamble online to make up for plummeting revenue from the country's legal gambling outlets, according to industry sources.
The Philippine government's target to double revenue from online gambling looks to be on shaky ground, as only half the operators have resumed business following Covid-19 and other licensing jurisdictions look to benefit from the fallout.
The regulator of the Philippines online gambling industry, Philippine Amusement and Gaming Corporation (PAGCOR) has warned for some time now that online operators could be leaving the country for greener pastures.