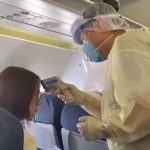 Macau visitor arrivals tumbled almost 96 percent in February due to travel restrictions imposed because of the coronavirus, however, the average length of stay improved. 
It's difficult to enter a tourist hotspot in Asia without observing signs written in Chinese, or a street vendor shouting greetings in Mandarin - a testament to the influence of Chinese outbound tourism.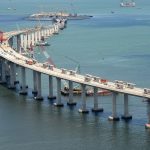 Macau visitor arrivals are expected to hit a record 40 million in 2019, driven by traffic over the Hong Kong, Zhuhai, Macau bridge. 
After two-and-a-half years of repeating that she was a "blank slate" on IR development, Yokohama Mayor Fumiko Hayashi's now says she feels "a sense of crisis" that the city's IR bid must go forward.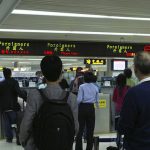 The Greater China region -- Hong Kong, Macau and Taiwan -- got the lion's share of all outbound tourists from the mainland in 2018, according to the China Outbound Tourism Research Institute.
During China's early October Golden Week holiday, Japan overtook Thailand for the first time as mainland Chinese tourists' top overseas destination. In part this was...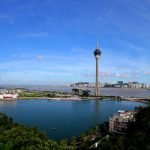 The upcoming Labor Day holiday period may see a 3-5 percent uptick in visitors, said Macau Government Tourism Office (MGTO) director Maria Helena De...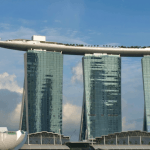 In the words of Las Vegas Sands Chief Operating Officer Rob Goldstein, "Singapore is a wonderful success story, but at this point it's just a very large producer of EBITDA without growth prospects in the near future." Although management did a sterling job in controlling costs and squeezing the maximum profit out of the iconic resort, it showed little, to no, top line growth.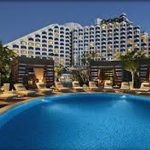 A small change to Australian gambling law in 2015 is now having an impact on the wider industry. The amendment highlights why many are concerned about the market's ability to support some of the multi-billion dollar IR projects being planned. With Australian's gambling preferences still focused on pokies and VIP revenue declining, who will fill these properties? 
Macau's tourism development masterplan, which aims to transform the VIP gaming hub into a mass market, diversified leisure destination, forecasts as many as 40 million tourists a year by 2015. The blueprint contains a clear vision of what the government wants for the future, with tourists staying longer and spending more on non-gaming activities. However, tourism industry experts say Macau as a family destination faces significant headwinds and stakeholders still haven't reached consensus on what brand Macau should be.