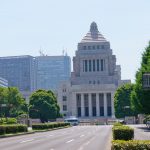 The appointment of Yoshihide Suga as prime minister of Japan may have subtly shifted the sands when it comes to the two top contenders to host an integrated resort in their cities.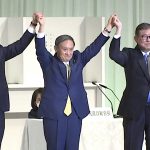 Pro IR politician Yoshihide Suga has won his party's nomination to succeed Shinzo Abe as prime minister of Japan.
Osaka Governor Hirofumi Yoshimura urged the national government not to engage in an extended delay before issuing its IR Basic Plan, and he expressed...
On November 29 of last year, Hokkaido Governor Naomichi Suzuki announced that his prefecture would not be participating in the IR race, citing the several years it would take to complete environmental preparations at the Tomakomai site. However, parts of the Japanese media are reporting that, in fact, not only is Hokkaido actually still in the race, but that they are being sized up as one of the three eventual winners.
Despite the smouldering political scandal over the bribery of ruling party politicians, the Casino Regulatory Commission was established on Tuesday as scheduled.