Prof. Vinh is Senior Investment Advisor to Van Don Special Economic Zone and Integrated Resorts in Vietnam.Prof. Vinh has 30 years of professional, technical, and management experience in more than 20 countries with a concentration in economic development strategies, public-private partnerships, and private participation in infrastructure. He was, for several years, Asia Regional Advisor for Public Private Infrastructure Advisory Facility which is owned and directed by the World Bank.Since his assignment to Vietnam in 1995, Prof. Vinh helped establish and manage the Executive MBA program of the University of Hawaii in both Hanoi and HCM City. Before that he led a management consulting practice for PricewaterhouseCoopers LLP; as Multilateral, Bilateral and ECA Financial Advisor, helped structure the financing options for a US$2.5 billion program to build Vietnam's largest hydropower plant.Prof. Vinh has completed his Master's program and Doctoral Fellowship at Georgetown University School of Foreign Service, Washington, D.C. and Catholic University of America, respectively.Prof. Vinh was awarded a three-year Ph.D. Fellowship by the US National Institutes of Health; has been recommended by several US Senators, Congressmen, and government officials for a Presidential Special Assistant position in the first Reagan-Bush administration and served as political appointee.
Related Articles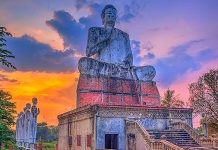 The Year of the Dog is about to dawn in Asia, with most gaming markets in the region starting on a positive note after a strong 2017. The focus this year is likely to be on emerging markets, though regulatory change and disruptive technologies, such as the stellar growth of bitcoin are also expected to […]
Macau defied all expectations in 2017, with a spectacular comeback for VIP gaming despite China's ongoing anti corruption campaign and a government push to develop the mass market. Looking back over the year, the recovery in the sector was one of the biggest surprises in Asian gaming, with none of our experts predicting the extent […]
Prime Minister Nguyen Xuan Phuc reportedly met with his advisors on Tuesday about potentially allowing locals to enter the casino at Grand Ho Tram. Augustine Vinh, president of Stellar Management, revealed the fact during a panel session focusing on locals gambling on Tuesday at the G2E Asia conference. A decision on the matter is likely […]
There is a chance that Vietnam's Ho Tram casino may be approved as a location for Vietnamese gambling, say industry experts. Earlier this week, it was reported that the government had officially lifted its long-standing ban on gambling, allowing locals to enter approved casinos. For a casino to receive the governmental go-ahead, it must be […]
In mid-January 2017, Vietnam finally lifted its long-standing ban on domestic gambling, allowing Vietnamese locals to finally enter select casinos in the country. The decree, which is said to come into effect on March 15, allows for Vietnam locals over 21 years of age, with a monthly income of at least VND 10 million (US$445) […]
By 2018, the country will see a total of 6 integrated resorts, 50 hotel electronic gaming lounges, and 7 small casinos for foreign tourists, and gaming rooms at departure level of the country's 7 international airports. In addition, a new sports betting decree is expected to come out sometime in the first half of 2017. […]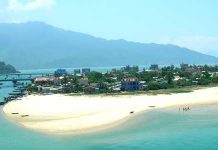 The Prime Minister of Vietnam is expected to approve the new gaming decree this Christmas or early in the year, according to an expert in the industry. "Vietnam, after years of wringing its hands whether to open up the gaming industry, has finally reached important decisions and allowed international investors to come in one of […]
Vietnam's draft gaming decree, which is now in its final stages and awaiting approval from the prime minister, won't cut the country's high gaming tax rate. The long-awaited gaming bill is likely to be published by the end of this year, or early next, said Professor Augustine Ha Ton Vinh, president and CEO of Stellar […]
 Vietnam is likely to release a new version of its draft bill legalizing casinos early in 2016, which is expected to halve the minimum investment required in an integrated resort to $2 billion. Previous drafts of the legislation had required any operators seeking a license to run an IR in the country to commit to […]
On first glance, the island of Phu Quoc, with a population of just 100,000, would appear to be an unusual destination for arguably Vietnam's most significant casino development to date.
With signs Macau is well on the road to recovery; the Philippine market growing in double digits; and the prospect of casinos in Japan, 2017 is starting on a more promising note for Asia's casino industry. We asked some of our contributors to give us their predictions for what will be the most notable events and trends of the year ahead. 
To coin a popular phrase, 2016 really has been a year of two halves in the Asian gaming industry. To continue with the cliches, it's also fair to say there have been a few curved balls along the route. Industry experts gave us their views of the year just passed, with the good, the bad and the ugly.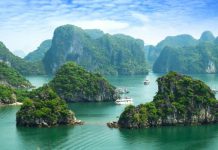 Vietnam is taking a step towards lifting a ban on locals gambling, but the experiment is limited to two casinos, leading to question marks over whether it will be the game changer that many foreign investors had hoped. The narrow scope of the experiment and remote location of the proposed resorts may hamper the revenue potential.  
The ruling Communist Party of Vietnam has recently made it clear that it supports the creation of a new gaming industry and will allow local Vietnamese to enter designated casinos on a trial basis. AGB spoke to Prof. Augustine Ha Ton Vinh about the new legislation during the East Meets West Regulators Summit in the Philippines, Oct. 26-28, 2016. Vinh is a Vietnam gaming expert and Senior Advisor to the Van Don Special Economic Zone and Integrated Resorts. He was a guest speaker at the Summit and told us locals will be allowed in two venues.