Trevor Croker is the CEO of Aristocrat, taking the role on March 1, 2017. He was previously the managing director of Australia and New Zealand for Aristocrat, and was most recently the executive vice president global products and insights at Aristocrat.
Related Articles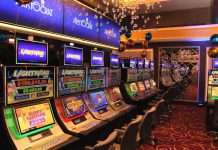 Slot machine manufacturer Aristocrat Leisure said it expects to see continued expansion across its land-based gaming operations and digital business in the 2020 fiscal year.  The comments were made by Aristocrat CEO Trevor Croker during an Annual General Meeting held on Thursday.  "In Land-Based Outright sales, we anticipate further incremental gains in attractive North American […]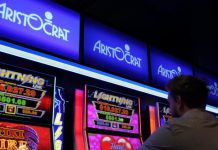 Australian slot manufacturer, Aristocrat, posted a rise in its half-year earnings, due mainly to ongoing expansion of its Americas and Digital businesses. Net profit after tax rose 2.8 percent year-on-year to A$256.5 million (US$193.9 million) in the six months ending March 31, 2018, while total revenue increased 28.5 percent to A$1.6 billion. Aristocrat said the […]
Australian gaming supplier Aristocrat Leisure Limited has announced the appointment of Ms Julie Cameron-Doe as its new chief financial officer, subject to regulatory pre-approvals. Ms Cameron-Doe will succeed Mrs Toni Korsanos, who is expected to depart on March 31, 2018. Ms Cameron-Doe is expected to relocate to North America in the new year. Commenting on […]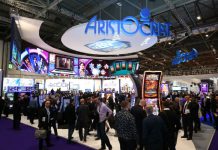 Gaming supplier Aristocrat Leisure said it achieved strong performance in its global portfolio, especially in the Americas, as well as its digital and international CIII segments, boosting profit and revenue in FY17. Net profit after tax was A$543 million (US$410.7 million), representing growth of 36 percent year-on-year. Revenue reached A$2.5 billion, up 15.3 percent year-on-year, […]
Aristocrat Leisure's chief financial officer (CFO) is set to step down in March 2018, after deciding not to relocate to Las Vegas for the continuation of her role. Aristocrat in a filing to the Australian Stock Exchange announced that the role of CFO is moving from Sydney to Las Vegas from March 2018. "The move […]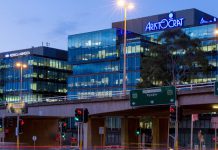 Australia-listed Aristocrat Leisure reported a strong rise in net profit for the first half of the year, and also announced its profit expectations for the full year ended Sept. 30, 2017. Net profit after tax (NPAT) was A$249.8 million (US$187 million) in 17H1, up 56.9 percent from A$159.1 million in the prior-year period. Revenue rose […]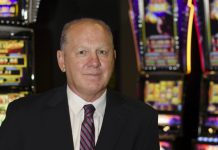 Organizers of the Australasian Gaming Expo has announced today a program of complimentary seminars that will be run over the course of the first two days of AGE 2017. Covering topics as diverse as the future of Casinos in Asia, (where at least 15 new integrated resort casino developments are likely to open in the […]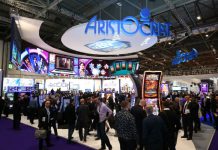 Gaming supplier Aristocrat Leisure Ltd. says it expects a 20 to 30 percent growth in net profit after tax for the 2017 fiscal year. The forecast was made by Aristocrat's CEO-elect, Trevor Croker during an AGM held on Monday, February 27. The gaming veteran will become Aristocrat's new CEO and managing director come Wednesday, replacing […]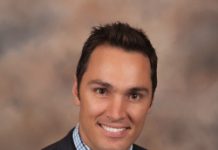 Aristocrat has appointed Matt Wilson as the managing director of the Americas, to be based in Las Vegas. "Matt's leadership has been instrumental to Aristocrat's recent growth both in the Americas and across other key markets," said CEO-Elect Trevor Croker. "Matt comes to the role with proven commercial and strategic skills and a genuine passion […]
Aristocrat Leisure Ltd's CEO and managing director Jamie Odell will be departing the business in 2017, says the Australian gaming supplier. According to the company's filing to the Australian Stock Exchange, Trevor Croker has been appointed as the CEO elect, (subject to regulator pre-approvals) and will assume the new position on March 1, 2017. Mr. […]
Aristocrat Leisure recently snapped up social games developer Plarium for $500 million, but what exactly is the appeal of acquiring a studio that creates strategy/ role-playing game (RPG) titles for a very different player demographic to social casino gamers?Mergers and acquisitions in the social casino space have been rife since the turn of the decade, with blockbuster deals worth hundreds of millions – even billions – of dollars becoming commonplace. But not many industry observers foresaw Sydney-listed Aristocrat Leisure's recent takeover of Israeli-headquartered strategy and role-playing games developer Plarium. The deal includes a US$500 million upfront payment plus an earn-out arrangement, which implies a multiple of 10x LTM EBITDA at year end.